October 15th, 2011, 12:59 pm
Pamphlet
I mentioned a while ago that I would print an art pamphlet of UTENSIL, but compiling the pages got... tedious, so instead I scavenged the first few pages of UTENSIL that were posted online (the old version), and the original prologue that was never posted online (the REALLY old version) into a 14 page pamphlet.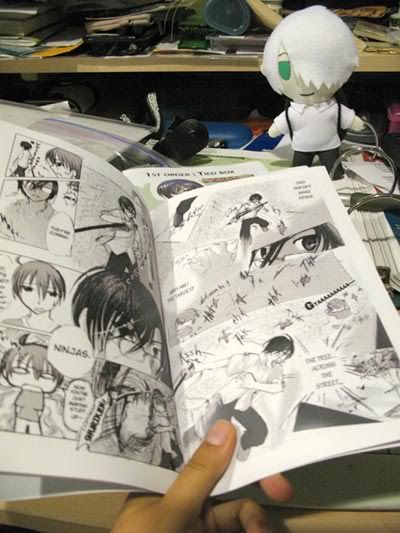 While both of the former versions are drastically different from the current UTENSIL, I was thinking of sending the pamphlet to contest participants as a consolation prize, but at the same time I'm afraid that the REALLY old version might give out spoilers, so I probably won't send them out until I get a book printed.

I'll only print enough copies for the contest participants (including the winners), but if anyone else might be interested in one, let me know, and I'll make a poll to get a general estimate on how many I should print...